5 tags
1 tag
1 tag
4 tags
Spirituality = self-inflicted violence?
sex-death-rebirth recently shared this observation (from Adyashanti, via lucifelle): "Spiritual people can be some of the most violent people you will ever meet. Mostly, they are violent to themselves. They violently try to control their minds, their emotions, and their bodies. They become upset with themselves and beat themselves up for not rising up to the conditioned mind's idea of...
5 tags
'Tis the season for taking long breathers
Good friends, For those of you who have been wondering about Rosegarden: I am taking an indefinite break from future videomaking and other associated activities because of the sad passing away of my friend (and Just One Story… star) Diane Wolkstein back on 31 January (while she was in Kaohsiung, Taiwan, for the winter months). I hope I can get Just One Story… restarted eventually, once the period...
3 tags
Dear friends:
The gates to our Rosegarden will be closed for a short period of time, because of a deeply painful loss within our family. We cannot say more than that right now, as we will need some time and space to grieve. Just know that this is NOT the end of the Rosegarden. Indeed, we will re-open our gates, hopefully this Spring, if all goes well. Bless you all for your patience, understanding, and...
5 tags
Message to Doordarshan
Image hosted by Change.org; individual film poster artworks are the property of their Copyright holders. This isn't necessarily related to Rosegarden productions, but I have strong admiration for Indian cinema, so I am actively getting behind this one, with thanks to Shivam Vij at Kafila. Specifically, this petition is addressed to the Director General of Doordarshan, as well as the...
"It's dark because you are trying too hard. Lightly child, lightly. Learn to do..."
– Aldous Huxley (via friggindonovan) with special thanks to Dadalú for the share.
2 tags
"I think Kickstarter is a huge game changer for independent creators, as it..."
– Spencer Toyama, Home of the Brave (via kickstarter) Amen.
9 tags
In Memoriam: Mela (2011–2012)
(The following was originally posted on Whack–a–Flick on 22 September 2012.) Tonight, I am lighting a memorial candle for Mela. I don't know how many of you adopted the Indian movies and live TV "on demand" service when it launched last October, but I for one felt a deep sorrow when the service quietly shut down last Saturday 15 September. Several weeks ago, Mela had been...
Watch
We're probably going to end up geo–blocked in Mainland China for this post, but for once, they can take it. Back in March, we posted a photo of a paper lantern–style table top lamp. It's still a pleasure to look at, but we confess it can't quite hold a candle, you might say, to the real thing. So here are some highlights from a 2009 episode of New Tang Dynasty Television's...
3 tags
A measured response
If nothing else, than 2012 will go down for Rosegarden as a year marked by cinematic waste. This year we saw three films exactly — Wim Wenders' 3D feature Pina (in honour of the late German choreographer Pina Bausch), the Oscar–winning A Separation, and Ram Gopal Varma's somewhat disappointing Department. While it's too soon to write off the whole year — we still want Iron...
11 tags
Watch
Presto! A new Just One Story… episode with Diane Wolkstein and Jeff Greene (on the nyckelharpa) for your entertainment. Behold "The Flax"! (also accessible via YouTube). ©2012 Diane Wolkstein / Cloudstone /Philip David Morgan / Rosegarden Media and Entertainment.
3 tags
1 tag
"Oh my heart, don't become discouraged so easily. Have faith. In the hidden..."
– Rumi.
3 tags
14 tags
11 tags
10 tags
10 tags
Why this Ashok Kumar, Ashok Kumar, Ashok Kumar,... →
Bear with us here… Earlier this year, one song from India — "Why This Kolaveri Di?" — spread like wildfire throughout India and in cyberspace. Not as fortunate was the movie it was made for, called 3 (three). The dust–up that resulted in the recent blocking in India of websites as different as Vimeo (why??) and the Pirate Bay has only made matters worse (and not just because we...
4 tags
Watch
Thinking of breaking down and buying a Blu–Ray player (and thus face the sad matter of region codes, DRM, and other lockdowns all over again)? Don't give up the ship. There is hope. Just listen to Terry Hancock, who's developing a serious alternative — not on a disk, but on a card. For real: In April of last year, after exploring the options for releasing a free culture film...
Meanwhile in Manchester...
…a chap named David Tester captured a bit of the St. George's Day Parade outside the Lomography Gallery Store in Manchester, England. With a LomoKino. I'd love to have his reflexes. Of course, I need to practice using my LomoKino first. Mmmm…
1 tag
3 tags
Beware the Compliance Rod
Effective immediately, Rosegarden Media and Entertainment will assume full responsibility for the maintenance of storyteller Diane Wolkstein's Monkey King Epic website, as well as her own official site. Unlike the main site, which is powered by WordPress, the MKE site was created on and will continue to be maintained using Apple's iWeb® software. Stay tuned for further details and...
On human spam, digital janitor, silk gatherers,... →
We really like Jim Munroe, and the film projects he produces under his banner, No Media Kings. For those who recall his last flick, Infest Wisely, you may already be aware of Ghosts with Shit Jobs (yes, that's the title), a mockumentary about people like us, in the not–too–distant future, whose jobs might make you grateful for the one you have (or don't). Just have a look at the...
1 tag
6 tags
5 tags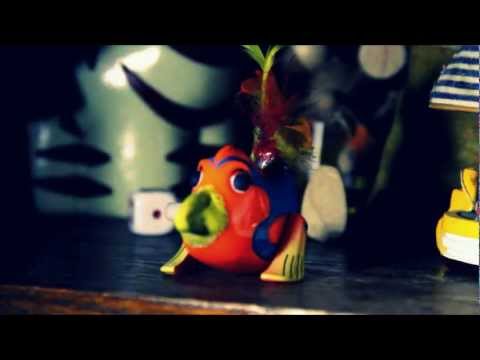 3 tags
10 tags
8 tags
1 tag
"The Sufi's book is not of ink and letters. It is nothing but a heart white as..."
– Hazrat Mevlana Jalaluddin Rumi.